22
JUN 2017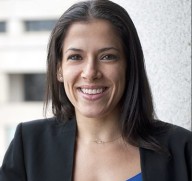 Posted by Matt Rigling and Susie Wirtanen |
Employment
Jessica Stender, Senior Staff Attorney at Equal Rights Advocates (ERA), will be one of the accredited speakers at the employment CLE sponsored by EmployStats. Jessica is responsible for leading ERA's Women at Work Initiative by supporting and developing ERA's litigation and other gender justice-related advocacy work, with a focus on employment-related cases and projects.
Previously, Jessica was a Civil Rights Fellow at the public interest class action firm Goldstein, Borgen, Dardarian & Ho, where she represented workers in civil rights and employment class action cases. Jessica graduated from U.C. Berkeley School of Law (Boalt Hall) in 2009, where she served as Senior Executive Editor of the Berkeley Journal of Employment and Labor Law, Co-Chair of the Student Liaison Committee for Faculty Appointments, and Co-Chair of the Boalt Hall Chapter of the National Lawyers Guild.
Jessica Stender's extensive knowledge and experience in employment law in California, will offer the CLE attendee's great insight into the current policies and practices revolving around the Fair Pay Act.
To hear directly from Jessica Stender, register for our employment law CLE in San Francisco here: www.californiaequalpay2017cle.com/